WF27     The most amazing festival in Iceland – Vestmanneyjar festival     03.08 – 10.08 FEST/MANU               12 vol
Project and location: This is the eleventh time that we host this project and it has been one of the highlights each year. If you want to see the most famous or up-and-coming musicians in Iceland, then this is the camp for you.
The Westman Islands consist of a group of fifteen islands, which are situated within a short distance off the south coast of Iceland. They are named after the Nordic settlers in the country, namely the Irish, which is why they are called the "westmen" (the men from the west). All islands were created in submarine volcanic eruptions during a comparatively recent geological time period. The colourful town, the beautiful bird cliffs, the new lava and volcanoes and the landscape in general give the islands a scenic interest as varied in character as any in the country. Heimaey is the largest and only inhabited island in the group and Iceland´s longest off-shore island with an area of 13.4 km2. Fishing, fish processing and subsidiary trades are the main source of income. Heimaey is sheltered in the north by low mountains and the imposing birdlife of Heimaklettur, which protects the narrow cove at the end of which the harbour lies.
The festival: On the first weekend of August, Icelanders celebrate the 1874 grant of Icelandic sovereignty with a huge festival in the town on Heimaey. The celebration takes place in a tent city in Herjolfsdalur, west of the town, where an extended weekend of bonfires, dance and song takes place with the most famous bands in Iceland entertaining the guests. This festival is the most popular one in Iceland.
Work: Volunteers will help keep the festival area clean. They will work 4 to 5 hours a day, after which they will have free time enjoy this amazing festival, which is number one in Iceland when it comes to culture and music.
Leisure time: Free access to the local swimming pool. Free access to all festival activities.
Accommodation and food: Worldwide Friends volunteers will be staying in a community centre in Heimaey, offering basic facilities. Participants are asked to bring their own warm sleeping bags and mats.
Food will be provided for the duration of the workcamp, however, everyone is expected to do their fair share of the cooking and cleaning. Since it is always nice to try new and different dishes, volunteers are encouraged to bring along their favourite recipes from home!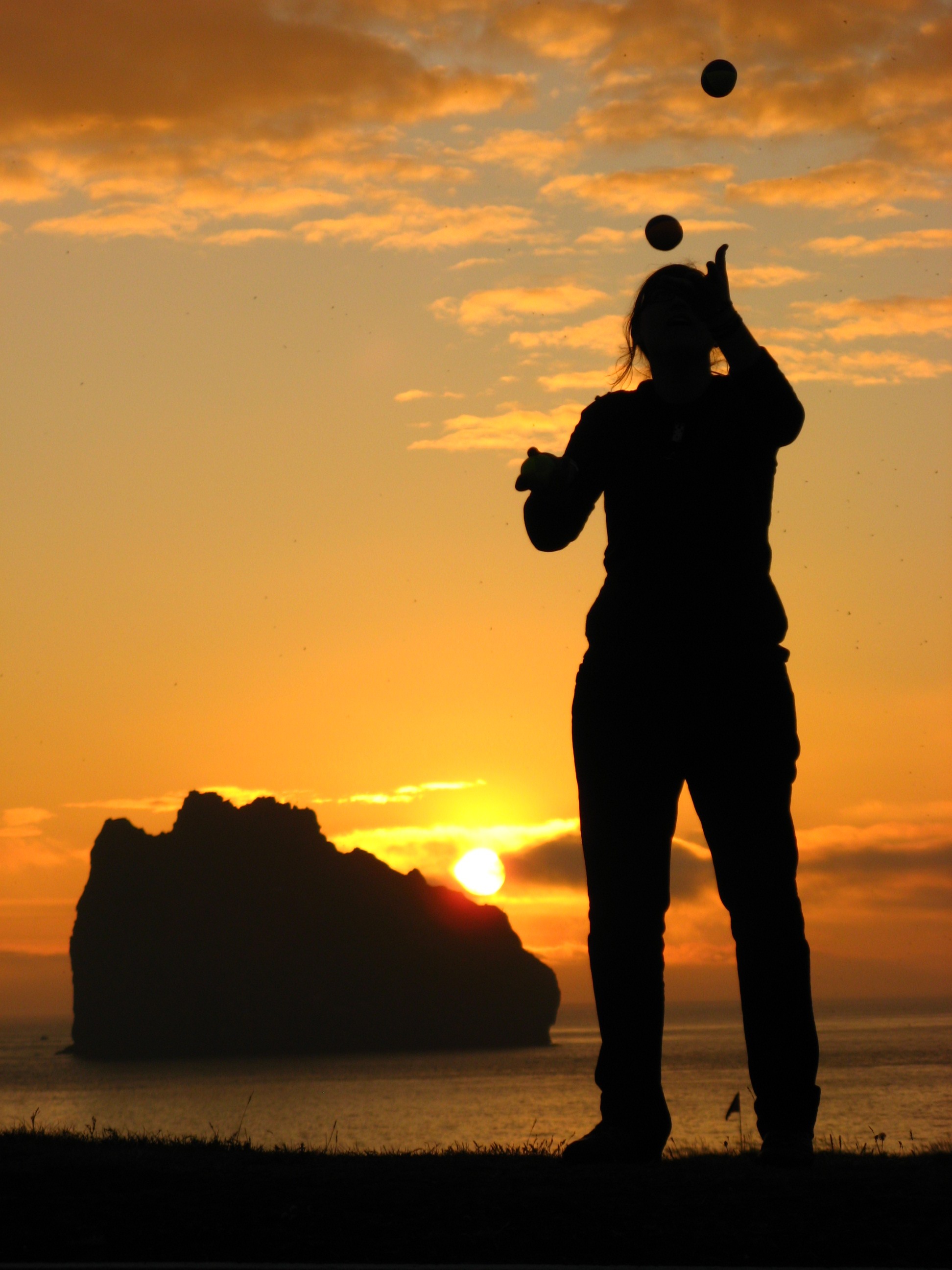 Language: A basic knowledge of English is required for this workcamp.
Terminal: Flights arrive at Keflavik International Airport (KEF), just south of Reykjavik, Iceland. WF Iceland will offer a minibus trip from Reykjavik to the camp and back for 110 euros, which includes the Golden Circle South Iceland excursion and the ferry trip to the island.
Additional information: There is an extra participation fee of 250 euros for this camp.